Whether your organization is implementing business intelligence for the first time or you're ready to scale your existing system, Parable Associates has you covered. Our team of professionals creates customized dashboards to provide actionable information that allows you to streamline processes, control operational expenses and ensure quality care.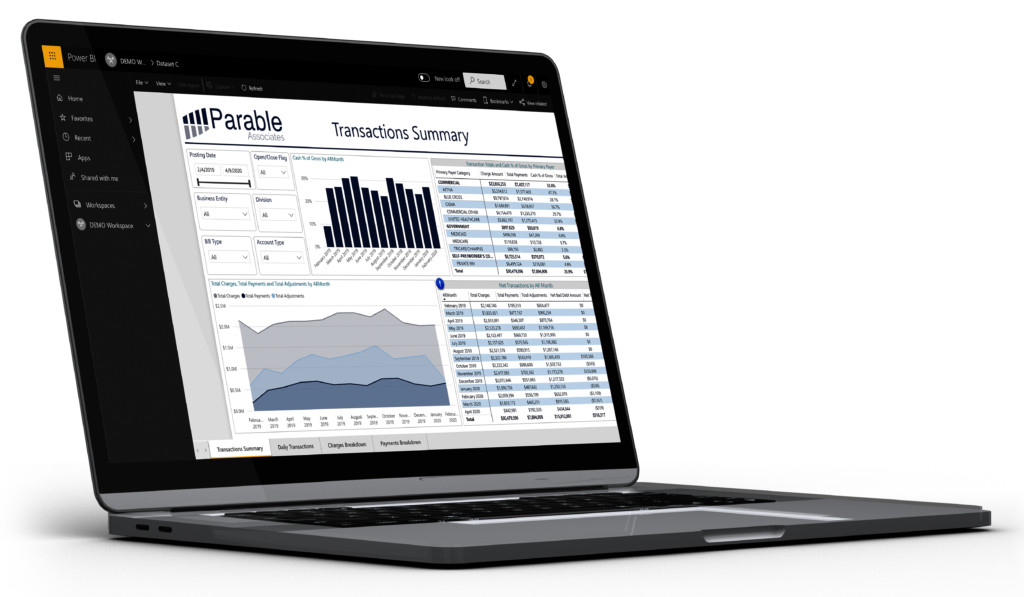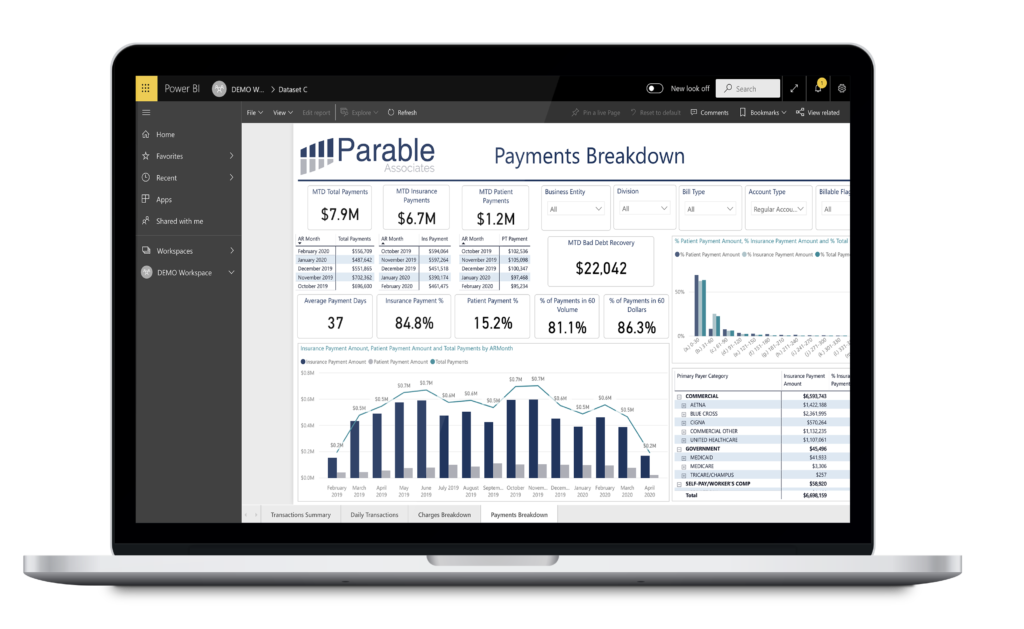 Is your organization new to BI?
No longer is it necessary to generate numerous reports to analyze KPIs, assess performance measures and monitor your revenue cycle. Implementing business intelligence puts your finger on the pulse of your organization. Our custom dashboards compile and incorporate data to provide a real time visualization of the health of your organization.
Ready to scale your existing BI?
For major organizations, customized business intelligence is no longer an option – it's a necessity. Our services are tailored to your specific needs to enhance clinical productivity, improve supply chain efficiency, and optimize the revenue cycle. We provide consistent monitoring of data processing, end-user training, and support in scaling your system to meet future needs.
Prefer expert analysis Services?
Data analytics is a crucial yet time-consuming task that requires undivided attention. When partnering with us, you'll leverage the skill, knowledge, and experience of our professional analysts. We will drill down into your data to reveal valuable industry insights and visualize potential opportunities and risks. Our team will partner with you to turn complex data into actionable information.